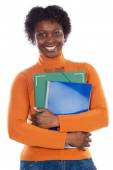 Welcome to September: summer vacations are just a memory and another school year has already begun. There's plenty going on to catch your attention if you're looking for financial resources for school, business activity or non-profit programs. Catch details on the following topics in our September Free Money Highlights below:
Win everything you need for an awesome, decked out dorm room! College may have started but you can still get in on this free-to-enter sweepstakes!

If you're suffering from small business summer doldrums you're not alone – read on for the latest results of an Intuit survey as well as some disappointing crowdfunding news.

Do you live in Texas? We offer a new resource for finding Texas-specific grants for school, business, the arts and more. And

Wherever you live see our guide to finding government grants fast!
Search Topics
Discover your program today!
Newegg's new sweepstakes aims to have you studying smarter and partying harder with a major upgrade to your dorm room. The #1 winner of this sweeps will receive the "Senior Penthouse Grand Prize" which includes an impressive list of gear including an ultrabook from Asus, an 18mp digital camera from Cannon, a 50" plasma HDTV, the XBOX 360 250GB Kinect Holiday Bundle from Microsoft and additional goodies with a total value of close to $5000. If you don't win the grand prize you could still win one of 18 other award bundles dubbed the Junior Suite Prizes (3), the Sophomore Pad Prizes (5) or the Freshman Dorm Prizes (10) – these are worth between $2000 and $1000 each.
There is no cost to enter – and you have until midnight (actually, 11:59 pm Pacific Time) October 15, 2012 to enter so get on it! Simply fill out the entry form with your name, address, phone number and date of birth and you're in. Get the newegg sweepstakes link and discover more scholarship contest opportunities!
It would certainly appear so based on Intuit's Small Business Revenue Index (which includes data for over 80,000 small businesses that subscribe to Intuit's Online Payroll). It shows that the creation of new jobs in August was less than in July. July revenues were also lower than in the previous month, marking the 5th month in a row that revenues declined.
Small businesses have also reportedly been hurt by a reduced number of underwriters for smaller ventures due to SEC rules such as Sarbanes Oxley. Though designed to protect investors, the rules increase the cost of raising capital for small business. And while Crowdfunding after the JOBS Act has been held out as a ray of hope, recent moves by the SEC cast a shadow there. Read more about recent developments in our article on Crowdfunding News. Our overall conclusion: the jury is definitely out on whether this administration's actions match its claims that it is pro-business, and in particular pro-small business. A new administration with actual business and job-creating experience could be very favorable for the economy and for America.
Is everything really bigger in Texas? They certainly have made a big effort to make it easy to find the kind of grant you may be looking for if you are a Texas resident. Our new article Grants In Texas introduces you to three high-potential places to look for funding:
1. the "College for all Texans" program;
2. an easy to search database of state grants for a wide variety of programs and activities; and
3. a non-profit organization affiliated with the National Endowment for the Arts that makes grants related to the arts.
Check these out if you are a Texas resident, and stay tuned for more articles related to resources in specific states.
While it doesn't have a sexy title, the Federal Register is the official government publication – issued daily – that includes all public notices, new rules and announcements. If you are looking for a grant, the latter are important to you since grants are referred to as announcements of funding. Our Quick Guide to the Federal Register provides clear, concise tips to make you an expert at using this site, save you time, help you find relevant grants, and get a leg up on your competition. Through text and illustrations it walks you through a search, tells you what to pay attention to, and offers tips and tricks to find what you want without getting overwhelmed by a lot of extraneous information. Do yourself a favor and check it out today!
You will notice in your search results that deadlines often come up quickly, so it pays to be very organized and well prepared in your approach to seeking and applying for grants. Achieving that actually doesn't have to take a lot of time! Check out the system we review about writing and winning foundation grants fast – though aimed at foundation grant seekers the techniques can apply to government grants as well. Happy hunting!