News Alert: the deadline is fast approaching for you to enter our Free Money Sweepstakes!. Be sure to read the information below carefully. It provides important eligibility requirements for our winners so don't risk losing out!
May has been an important month for small business as details and debate develop regarding the recently passed JOBS act. Have you heard about crowdfunding? The JOBS act, which is intended to create new jobs, has put crowd funding on the map. It makes it possible for small businesses to raise money from lots of investors with fewer requirements from the Securities Exchange Commission.
It also allows entrepreneurs to forego the traditional venture capital route and use crowdfunding to present their case directly to investors. Could this new approach be right for you? What are the advantages and disadvantages? Read more in our May Tips and Tidbits below.
How to raise cash fast has been a big topic for our Free Grants Community as the slow economy drags on. We have seen an increase in inquiries about finding money to start a business, pay bills, go to school or meet other obligations.
These issues and some creative suggestions you can try are addressed in our recent article Grants to Pay Bills, described in more detail below.
Search Topics
Discover your program today!
Don't be left out - you have 'til midnight Saturday, May 26th to enter our Sweepstakes. We will notify winners by May 29. Important: in order to be eligible to receive a prize, those whose names are drawn must reply to our notification email within 2 days. Otherwise another name will be drawn – no exceptions. When you enter you also agree that if you win you will include a photo and a brief statement with your notification response. Just tell us how you plan to use your prize and what it means to you - you could be an inspiration to someone else!
Be sure to read our rules. And click here for your chance to win Free Money!
New Crowdfunding Opportunities: The recent passage of the JOBS Act (Jumpstart Our Business Startups) should mean good news for small businesses' ability to raise capital. The new law loosens the requirements for companies to raise money from a large number of small investors. The theory is that easier capital = more successful small businesses = more jobs. But there are potential pitfalls. Detractors have raised cautions about fraud, investor vulnerability due to lack of sophistication, and even concerns about an increased business failure rate due to lack of stringent SEC requirements and the vetting process provided by traditional venture capitalists and business "angels".
What could it all mean to you? Check out Crowdfunding News.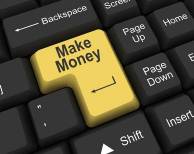 Raise Cash Quick To Pay Bills is a critical section of our recent article on Grants to Pay Bills. Whatever you need money for, there are clever ways to raise it. In this article we offer first some caveats about what to avoid – don't let your vulnerable position make you an easy target for those who would take advantage of you. Next you'll find a list of possibilities you can pursue to raise the money you need in the shortest time possible. Remember, we're not trying to sell you anything – we just provide some creative solutions which you may find of great use.
We wish you the best as you work to realize your dreams. Remember to join our community to share your experiences and seek feedback from others.