We're celebrating Spring with some new tips and techniques for funding your business, your education and your dreams.
Our last Sweeps was such a hit we decided to do it again. As always there is no fee to get your chance to win, no purchase of any kind required, and we will never sell or give away your email address to others.
Read on for details about our newest Free Money Sweepstakes. Be sure to read the information carefully as there are some new eligibility requirements that will help us celebrate our community and our winners.
Note that our sweepstakes do not run constantly - but don't give up! If you don't find one running right now, be sure to check back often to see if a new one is up and running. And anyway, we always have news worth taking a look at and taking advantage of!
We also have some Spring opportunities and tips! Check out our tidbit about unclaimed tax refund money ($1 billion just from 2008!) and how to find out if some of it is yours. You'll also discover some tips and tricks for searching for your cash and getting it back!
Search Topics
Discover your program today!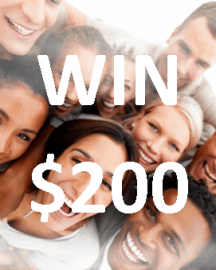 We're accepting entries until Saturday, May 26th and will notify our winners by Tuesday, May 29th. Important: winners must respond to our notification email within two days to be eligible to receive a prize. No reply, no prize. Be sure to use an address you pay attention to and check email faithfully. By entering the Sweepstakes you also agree that if your name is drawn as a winner you will include a photo and a brief statement with your reply to our email, telling us your plans for your prize and why it's important to you. Read the Free Money Sweepstakes Rules for full details.
Enter to Win Free Money - just follow this Free Money Sweepstakes link or visit our Facebook page and click on the Sweepstakes app. If you haven't already Liked us you'll have to do that first. Then we'll take you to our sign-up form—fill it out and you're ready to rock!
Free Money Prizes will be awarded in the form of Amazon Gift Cards. You can buy almost anything on Amazon so the cards are basically like cash – and much safer to send via email. There will be two prizes awarded: one $200 Amazon Gift Card and one $100 Amazon Gift Card. 
So get on it,  Go Like us right now and secure your chance to win. While you're at it, make yourself popular and share it too!
Cash Going Unclaimed: There is $1 billion in unclaimed tax refunds on the federal books from the year 2008. Could some of that money be yours? If you thought you had a refund coming but never received it, or if perhaps you forgot to include summer or other part-time employment from that year, you may have some money coming to you! You have until April 17 to file or amend you 2008 return in order to claim any moneys the Feds may owe you so act fast. $1.1 billion went unclaimed from the year 2007 so this is not an unusual occurrence! Go to the IRS website section "Where's My Refund" to check your particular case, especially if you changed your address or had employment your forgot to include on your return.
Domain Discuss is a section of Go Free Government Money you may never have discovered, but there's lots that can help you here. Keep your sanity by quickly reviewing summaries and highlights of important federal websites regarding benefits, grants, and government assistance. Discover the benefits of the Common Grant Application and the Small Business Administration. Take a look at the Index and check out Domain Discuss today!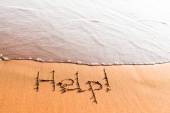 Have you been laid off? If so you are not alone, and there are those who feel your pain — and they want to help! Be sure to check out possible assistance at careeronestop.org/ReEmployment. They offer information the availability of basics like food, healthcare and housing, as well as support regarding employment. There is even a job search function that lets you seek information on openings in your specific area.. Importantly, their services are completely confidential, provided free or at minimal cost, and are offered to all people in the United States.