We have a winner - two in fact!
Congratulations to our Free Money Sweepstakes winners Courtney and Katrina. They were on the ball, checked their email regularly and responded within two days to our notification email.
Both are students and will put their prizes to good use – meet them below!
Have you been scammed? Some folks are out to take advantage of others, especially those down on their luck in need of financial help. Be very vigilant on the internet and over the phone, especially if an organization gains your trust by using a name that sounds similar to ours.
Important: We will never call you about a grant and never request payment to assist you in getting a grant. You should be very suspicious of anyone who does! Check out our article on phone call scams to know what to look out for.
And always count on the Free Grant Community for free, honest information. Check out "More June News" and learn more about Pell Grant changes that may affect how you pay for your education. And we share a new discovery that will help you write and win foundation grants - even if you're a beginner and don't like to write!
Search Topics
Discover your program today!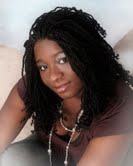 Courtney Lawrence is the lucky winner of our top prize: a $200 Amazon gift card. A student and a single parent, Courtney says: "I am so happy to receive this gift card. College is very expensive and living in a single family home really makes things hard on a single parent. So I am happy to receive this gift card so that I can use it for things that I need for my dorm."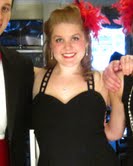 Also happy to get the news is our 2nd prize winner Katrina Robinson, who has received a $100 Amazon gift card. Katrina knows just how she will spend her money: "I am a Professional & Technical Writing student at Saginaw Valley State University. When I came to GFGM.com, I was looking for information regarding grants to assist the Western Reserve Model Railroad Museum with their latest project. I never expected to win the sweepstakes! As an independent college student struggling to make ends meet, this $100 gift card is truly a help. I plan on putting it to good use! My first purchase will be 'The Only Grant Writing Book You'll Ever Need.' After that–well, maybe a lens for my new camera or textbooks for fall semester! Thank you so much!"
Though several changes to Pell Grants were made in the Consolidated Appropriations Act signed into law late in 2011, many people remain unaware of how those changes could impact them in the future. While the maximum amount awarded remained at $5550, some changes were made to the minimum amounts of awards. So if you have a small Pell Grant and are counting on receiving one in the 2012-2013 school year, check out the information in the What's New section on our Pell Grants page. The maximum number of Pell Grants an individual may receive was also changed, from the equivalent of 18 full time semesters to 12 full time semesters. If you reach that limit this year, you will not be eligible for a grant in the next school year.
Negotiations are still underway for next year's final budget and the funding for Pell Grants. In the meantime, stay tuned to our Pell Grants page for developing news, and check out our Scholarship Contests article for some scholarship opportunities that are available to all students — not just those with high gpa's! And if you're looking for ideas to earn some cash fast to pay bills, check out that section in our article about Grants to Pay Bills.
Katrina and others like her should also check out a great resource called Five Days to Foundation Grants. Does the title sound too good to be true? We thought so until we read this book (in less than 2 hours!) and the bonuses that came with it. The author has worked both as a grant-writer and fundraiser and she shares insider secrets to writing funded grant proposals. If you are short on budget and even shorter on time, you owe it to yourself and your organization to check this out. Read our review at Write Foundation Grants Fast and then click the link to read what the author has to say – you will get some valuable tips just by doing that!