Summer Olympics: Wow!
We hope you've been able to watch some Olympic events, filled with heart-stopping competition, heartwarming personal stories, and heartbreaking defeats. No one won our hearts more than Gabby Douglas, whose sparkling performance was almost upstaged by her delightfully upbeat attitude. That attitude is just what it takes to succeed in a new business.
So we took it to heart and Gabby has inspired our latest business article focused on black entrepreneurs. Read on to discover the new options and opportunities we have found that are now available for black-owned businesses and would be business owners. Could that be you?
New School Year Approaches: August is here and another school year is close behind. See our reminders about scholarship applications and news about a couple cool contests you still have time to enter! There is still time for you to find more cash for school…
Looking for a previous Free Money Newsletter article? Don't miss a single tip or trick for getting more income. Read about our new archives page to find exactly what you are looking for!
Want to Win Foundation Grants? Revealed: secrets for funding success.
Search Topics
Discover your program today!
Did you know that there are over a million black-owned businesses in the U.S.? That number experienced remarkable growth in the last decade. Unfortunately the once-promising trend has been tempered by the economy, and even successful black-owned businesses tend to be smaller than the average business, more prone to fail, and have a harder time obtaining financing.
Happily though there is an increase in the number of people, organizations and agencies out to change all that! Our latest article Black Business Resources takes a look at this hopeful landscape of opportunity, detailing new options in four categories:
Traditional funding sources that have introduced special programs aimed at minority and black-owned businesses;

New government agencies and programs within existing agencies that are focusing on support in this area;

Private businesses providing loans and other support to help black-owned businesses get started and flourish; and

Empowering Organizations that can be a source of practical information, financial assistance, guidance and encouragement.
Is it easy to start and run a successful business? No - it's a lot of hard work, but it can be done. And the prize is worth it! People like Gabby Douglas may make challenges look easy, but when you picture her beaming face on the podium remember her words: "Gold medals are made out of your sweat, blood, and tears."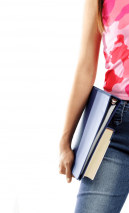 The 2012-2013 school year is upon us! Check out our article on FAFSA information if you haven't already taken care of your application - and remember it costs nothing to apply, so don't fall for any offers of assistance that include a fee. There is also still time to apply for some scholarships offered by schools as well as by companies and private organizations. Read through our Scholarship Information page to be sure you have thought of all possible places to apply - some of them may surprise you.
If scholarships intimidate you, keep in mind that not all scholarships are awarded based on special talents or a super-high grade point average. There are some impressive contests out there based primarily on luck – and persistence in cases where you can enter more than once. Take a look at our updated Scholarship Contests page for some noteworthy opportunities. In some cases you need to act fast: Dr. Pepper is giving away a total of one million dollars in scholarship awards, but their deadline for entry is August 14, 2012! To enter you must submit a 60-second video about you and the impact you will have on the world. The time is tight but sometimes it's best not to over-think these things – be yourself, be creative, and get your entry submitted asap!
Another lucrative contest covered on the Scholarship Contests page is offered by Bed, Bath & Beyond; their deadline is August 31, 2012. It's super easy to enter and you can enter every day through the deadline, with options to earn bonus entries as well.
If you have missed previous editions of our newsletter you have missed some useful tips! We have addressed that possibility by creating a Free Money Newsletters archive page. It provides a summary of topics included in previous articles, as well as a convenient link to the relevant issue. Those topics include things like the Treasure Hunt for Unclaimed Money, Healthcare Reform, Unclaimed Tax Refund money available, Crowdfunding, Small Business Financing and much more. Review all the highlights at Free Money Newsletters.
You can improve your grant-winning average with smarter effort which makes everything easier! The relatively new system called Five Days to Foundation Grants is concise and easy to digest in a couple hours or less. Follow the recommended procedure and you can create a winning system in one week.
You don't have to be an expert - or a great writer - to appreciate the insider secrets the author shares and to follow her clearly detailed steps. The system is instantly available for download and comes with useful bonuses that will make you even more effective.
If you are short on money and have even less time you really should take a look. Read our review at Write Foundation Grants Fast. You can even learn a few things for nothing just by checking out what the author has to say about her book!